The Haiti Earthquake Appeal 2021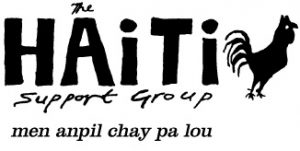 Please see this link for recommendations about which Haitian civil society organisations and grassroots groups working in Haiti you might consider donating to.
The Haiti Support Group is a very small organisation run by a group of passionate Haiti Watchers and volunteers. We run on minimal funds yet carry out an enormous amount of unremunerated and tireless campaigning, advocacy and research.
Any donation therefore – no matter how small – is absolutely vital in helping us continue our activism and will go a long way to supporting the running costs of our very active organisation.
All the help we receive will ensure that our team of Haiti watchers, grassroots activists, campaigners, members of the Haitian Diaspora, legal experts, journalists, academics and development specialists can continue to amplify the voices of Haitian civil society to everyone and anyone that will listen – including people in government, development practitioners and business leaders.