Dear Haiti Watcher, Our Haiti Support Group AGM will take place on Emancipation Day at 3 p.m. on
Read More »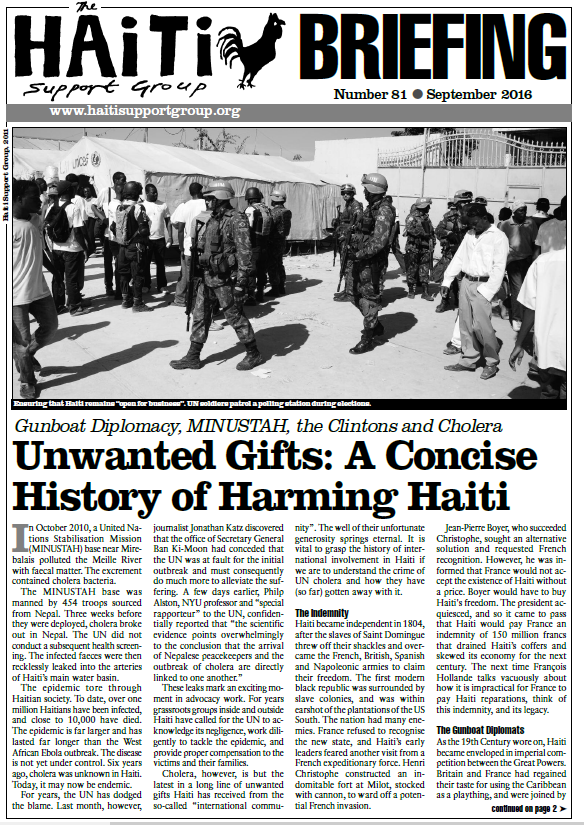 In October 2010, a United Nations Stabilisation Mission (MINUSTAH) base near Mirebalais polluted the Meille River with faecal matter. The excrement contained cholera bacteria.
Read More »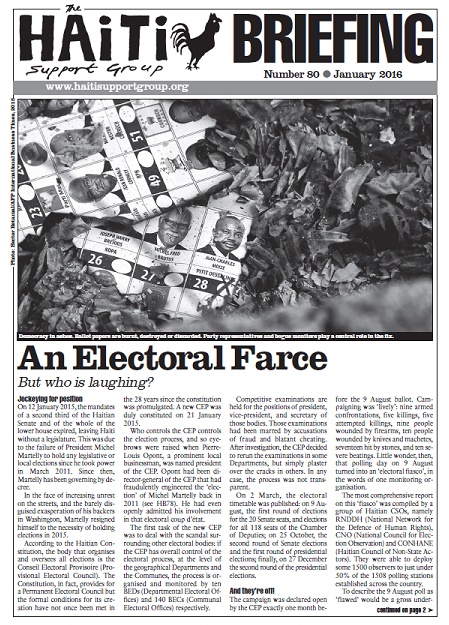 Today marks the sixth anniversary of the Haiti earthquake and the country's future is looking bleaker than ever: Fraudulent practices by party 'representatives' and bogus
Read More »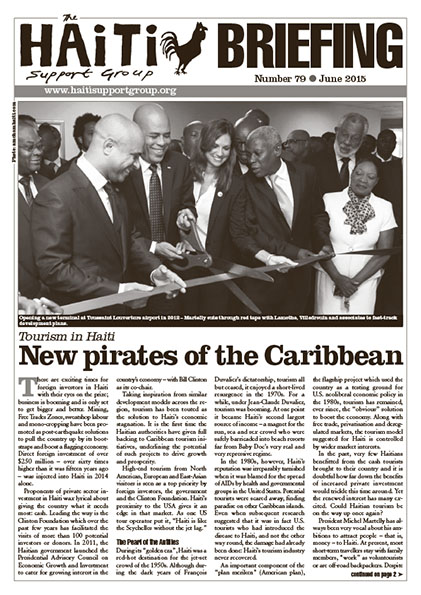 These are exciting times for foreign investors in Haiti with their eyes on the prize; business is booming and is only set to get bigger
Read More »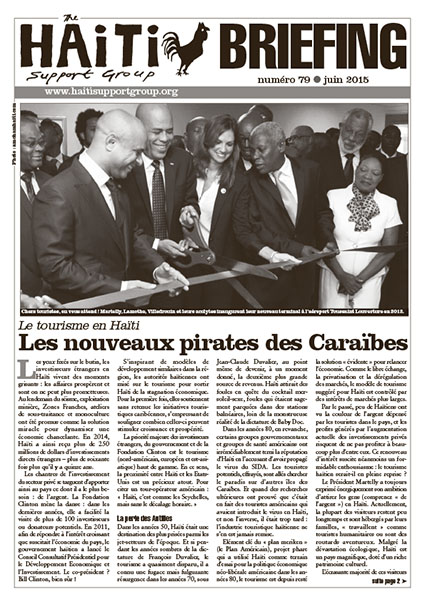 Les yeux fixés sur le butin, les investisseurs étrangers en Haïti vivent des moments grisants : les affaires prospèrent et sont on ne peut plus prometteuses…
Read More »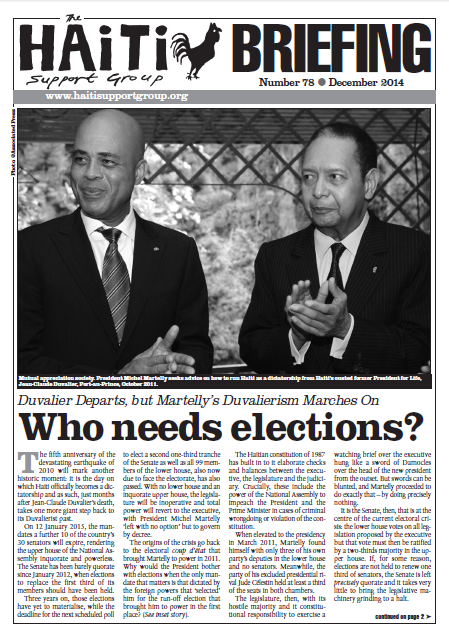 We are now fast approaching the fifth anniversary of the 12 January 2010 earthquake. In many ways, it will be a historic moment for Haiti.
Read More »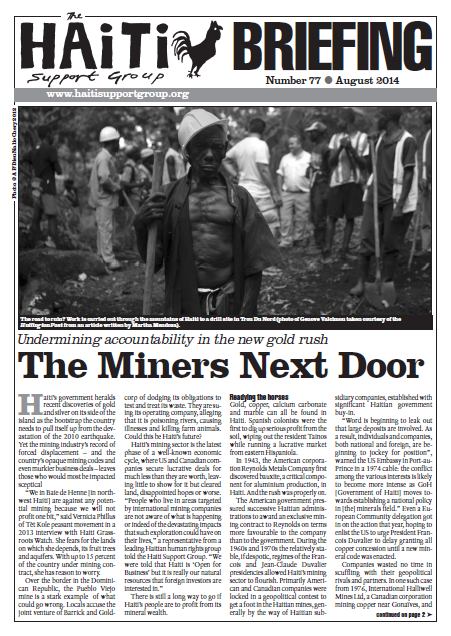 Haiti's government heralds recent discoveries of gold and silver on its side of the island as the bootstrap the country needs to pull itself up
Read More »