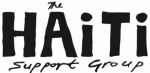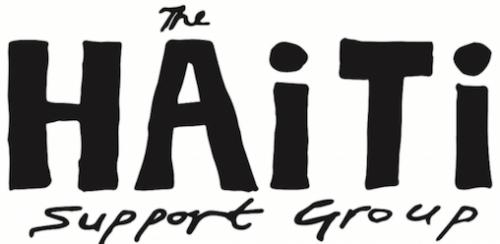 Hurricane Matthew made landfall at Les Anglais, Haiti on the 4 October 2016. The category 4 storm brought 150mph winds,
Read More »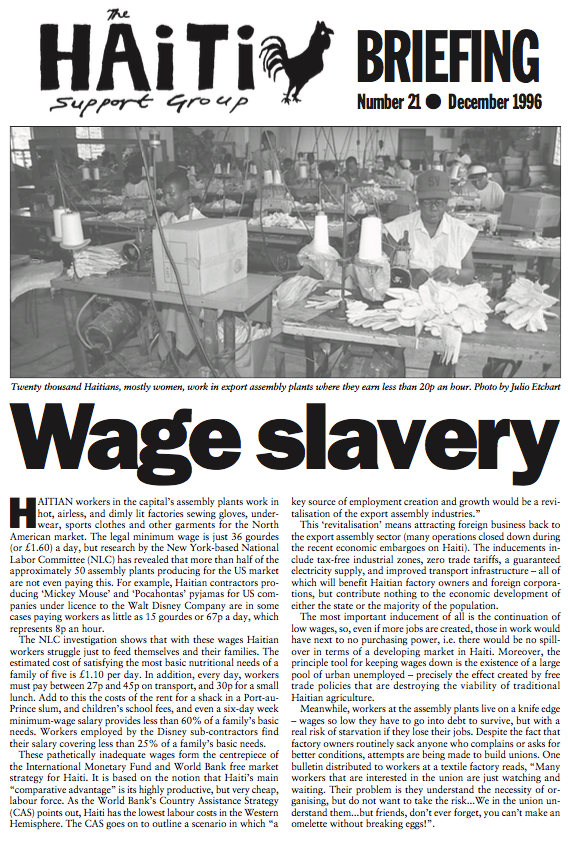 Haitian workers in the capital's assembly plants work in hot, airless, and dimly lit factories sewing gloves, underwear, sports clothes and other garments for the North
Read More »
Following several weeks of shootings and bomb threats, former soldiers from the disbanded Haitian army are threatening more violence if their demands for back pay
Read More »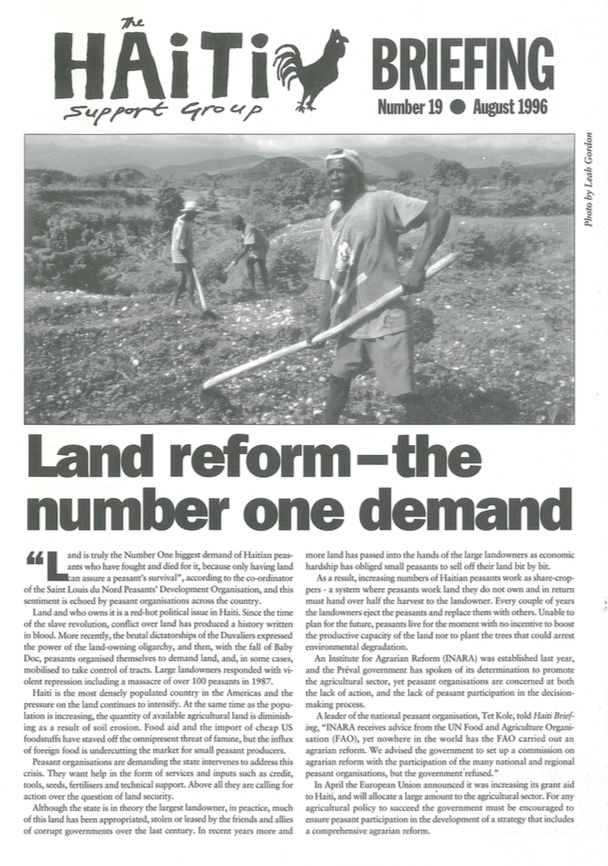 "Land is truly the Number One biggest demand of Haitian peasants who have fought and died for it, because only having land can assure a
Read More »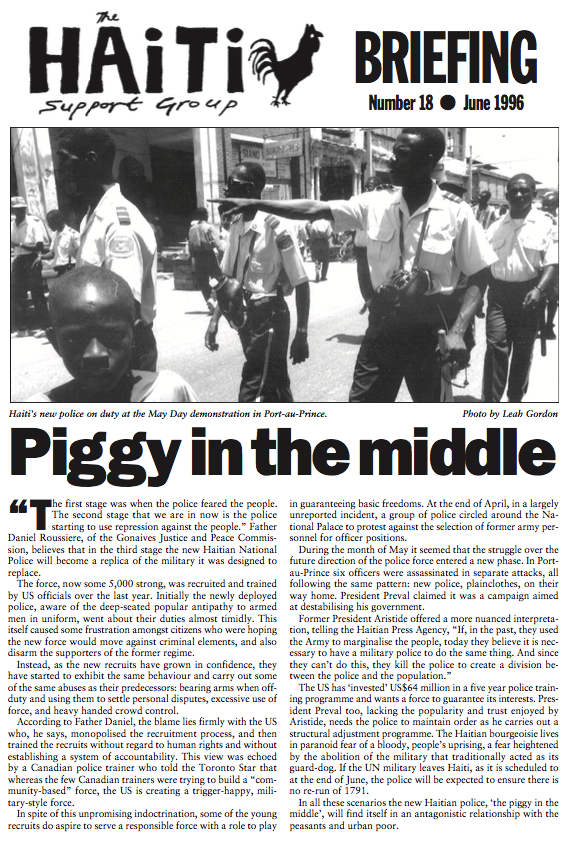 "The first stage was when the police feared the people. The second stage that we are in now is the police starting to use repression
Read More »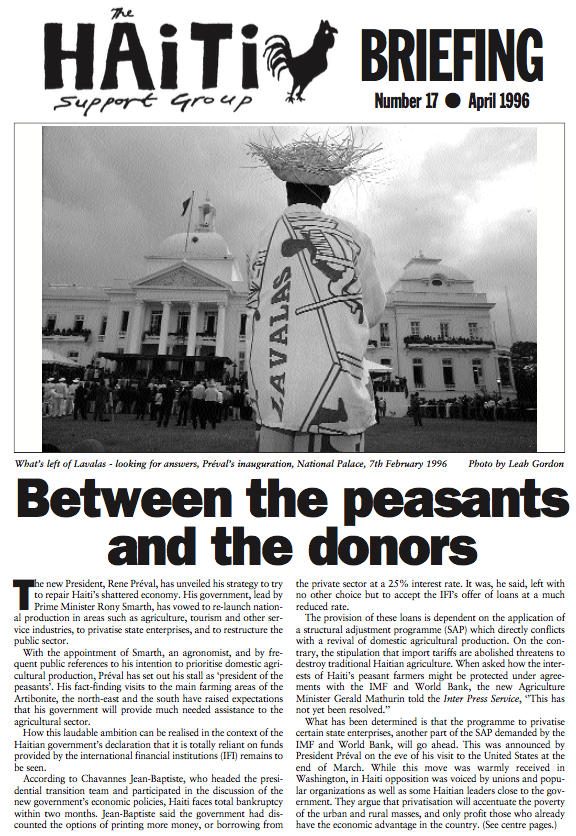 New President of Haiti, Rene Préval, unveils his strategy to try to repair Haiti's shattered economy.
Read More »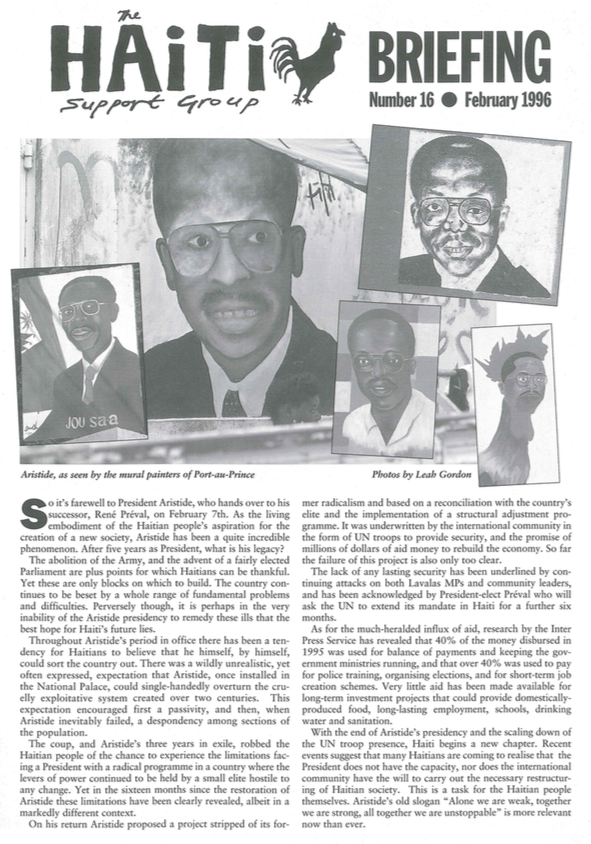 So it's farewell to President Aristide who hands over to his successor, René Préval, on February 7th. As the living embodiment of the Haitian people's
Read More »