The Haiti Support Group is a small solidarity organisation, based in the UK, that for a quarter of a century has been working hard to empower the poor majority in Haiti, whether they are trade unions, women's organisations, peasant groups, neighbourhood associations or other grassroots organisations.
We try to provide a more balanced reflection of Haiti and its people. We present the achievements as well as providing in-depth analysis of the problems and challenges of the Haitian reality.
Our team of Haiti watchers includes grassroots activists and campaigners, members of the Haitian and Caribbean Diaspora, legal experts, journalists, academics and development specialists.
Our work has only been possible thanks to the generous support of our members and donors. Any financial contribution, no matter how small, will go a long way to ensure that we can continue our fantastic work.
Solidarity, Campaigning and Advocacy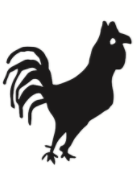 Urgent Action. Source: Amnesty International Approximately a hundred families have been forcibly evicted from an informal settlement known as Canaan in continuance of an illegal
Read More »